MCS Boat Club
Monmouth Comprehensive School Boat Club was set up in 1992. Until 2000 the club focused on rowing. From 2000 onwards the club switched to sculling and this continues to be the focus of activities today, although there is now sweep rowing at 6th form. Currently over 50 students regularly represent the school in competition.
Every year the top crews from the squad target high achievement at the National Championships of Great Britain. These crews will have put a lot of time and effort into training and preparation for these events, typically including a week-long training camp held at Easter as well as early morning, after school and weekend training sessions.
My name is Peaches Hale and I am the captain of the Monmouth Comprehensive School Boat Club this year.

For me, Year 9 was one of my favourite years purely because of the opportunities rowing gave me and the quality of people the sport attracts. Training with the same people day in and day out creates strong friendships and a family who you can rely on and support. The different events the Club offers will always be my favourite part of rowing and although I spent a lot more time wet, outside the boat than winning in Year 9, with the support from the Club, only a year later myself and Laura Willis came 5th in Britain at the National Championships. Aside from the racing, I am always eager to have a go at the inter-club competitions we have like holding the longest plank, v-sit or wall-sit. In Year 10, two other athletes and I set a new record of 54 minutes. It was exhilarating to have the person who set it years before, watch us break it but alongside that, I formed strong friendships with people that I'd never spoken to in school before.
Lockdown gave me a whole new perspective about training regimes and challenges which I would love to re-incorporate throughout my last year at the Club. Activities like the distance challenge particularly motivated the other athletes and I to stay active at a time when it was especially challenging. Moving forward into the new year, it would be great to see the progress our Club athletes are making individually, outside the training plan. Over the new academic year, I hope to see the progression of the younger years of the senior squad and am exuberant about the new crews and competition that will arise over this next year. Alongside new competitive crews, I hope to have miniature inter-club regattas with mixed quads or possibly eights for some more variety in our training schedule.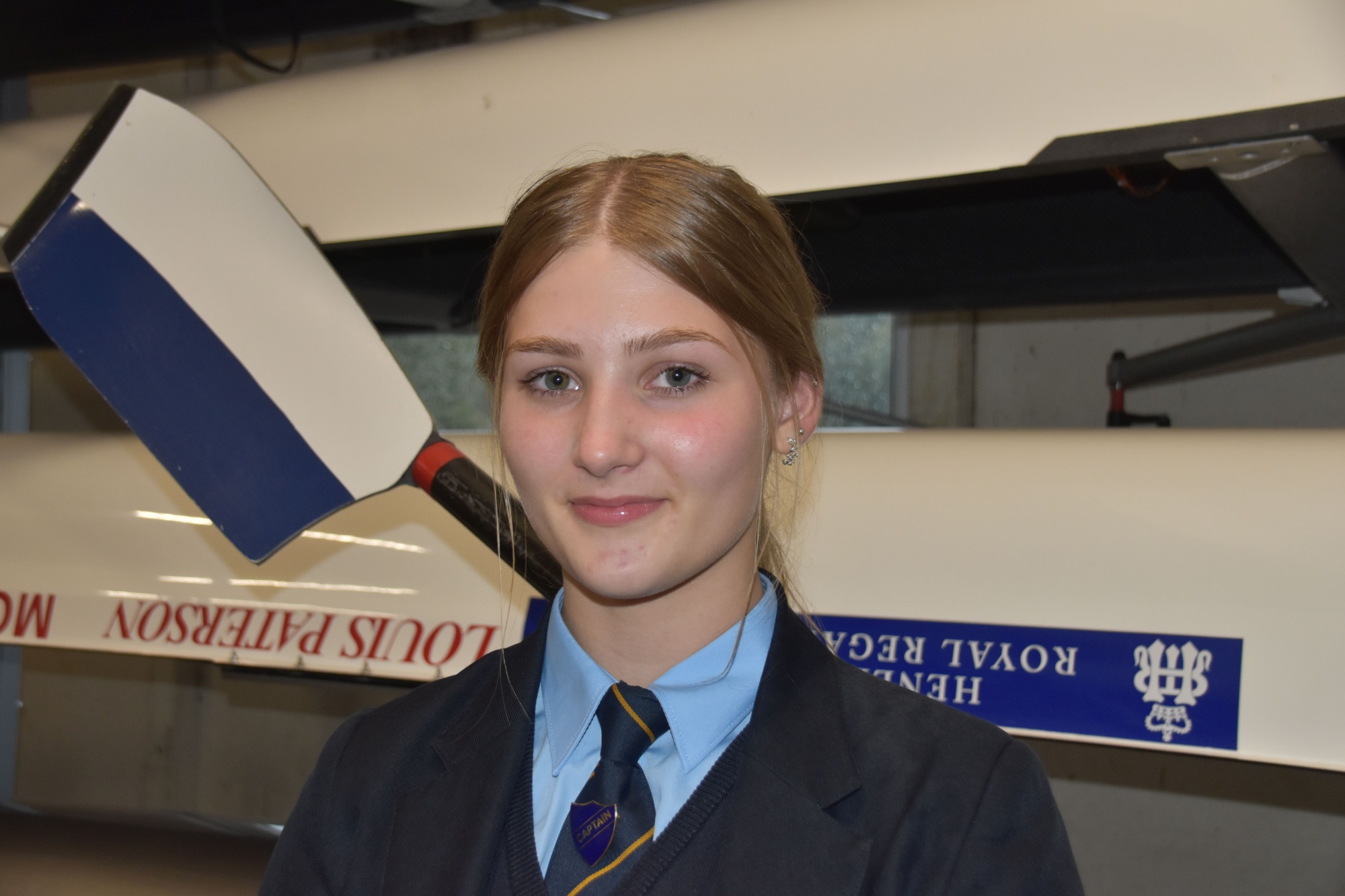 To visit the MCSBC website, please click on the link below:
MONMOUTH COMPREHENSIVE SCHOOL BOAT CLUB