MCS Friends Raffle - draw 19th July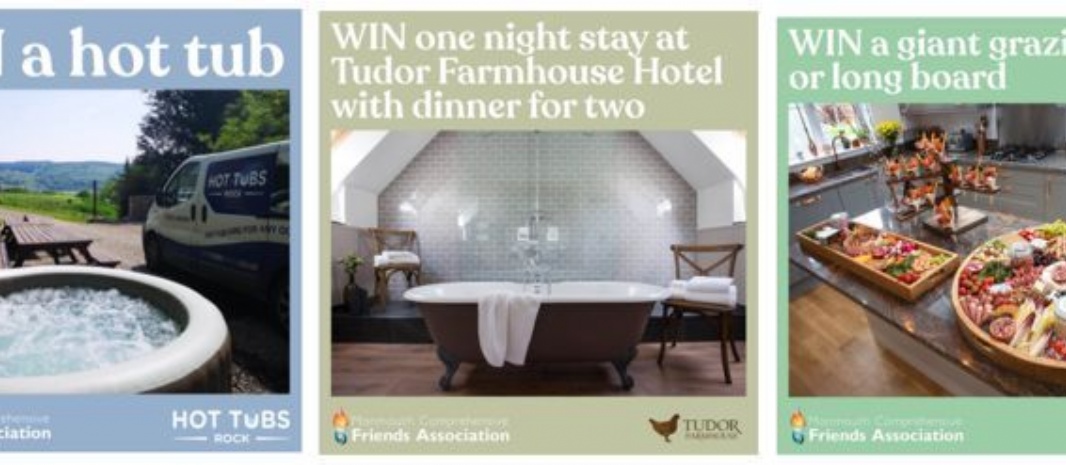 Could you be the winner? Click here for the link to enter
WIN A HOT TUB in the MCS Friends Raffle - draw 19 July
We are very excited to announce our new Spring Raffle with three amazing prizes:
1st Prize: Inflatable Hot Tub by Hot Tubs Rock with free installation (within a 20-mile radius*)
2nd Prize: One night stay at Tudor Farmhouse Hotel with dinner for two
3rd Prize: A giant grazing tray or long board from Tasty Trays
Tickets are £5 each and anyone can enter so please share with all your friends and family. As we are going out to the community with this raffle, we have set a limit of 1,000 tickets and the raffle will be drawn once we have sold this number.
Please note that this year tickets will be available through Raffall and not Parentpay. Don't miss out on your chance to support the school and win one of these fabulous prizes - you may buy your tickets now from:
Good luck!
MCS Friends Association
* Installation further than 20 miles will be charged or it can be picked up from their showroom.