A Level Results 2022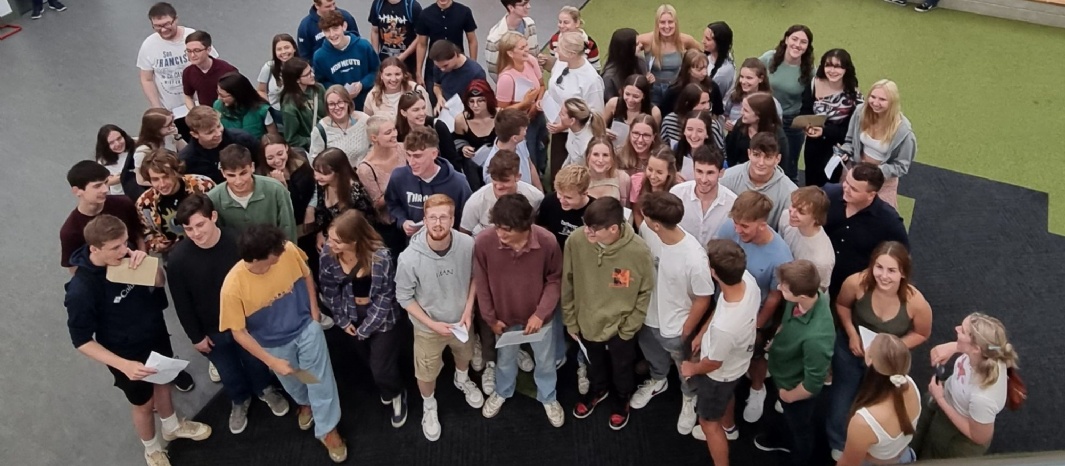 Another year of exceptional success for A Level students at MCS
We are particularly delighted with the success of all our students this summer and proud of all the hard work that they and their teachers have put in over the last two challenging years of study.
53% of grades achieved this year in Year 13 were at the very top A*/A grades and 87% of students achieved A*- C. In contrast to a national picture of a reduction in top grades, 45% of MCS students achieved at least 3 qualifications at A/A*. Over a quarter of grades awarded were at the very highest A* grade.
Over the last five years, the school has been recognised by ALPS as achieving excellent outcomes at Sixth Form, and this year was no different with MCS placed again in the top 10% of schools across the UK.
The Director of Sixth Form Studies, Mrs Caroline Guest, praised the work of the students and their determination to succeed:
"We are exceptionally proud of every student as they prepare to take the next steps in their lives. Our students are enormously talented and able in so many fields of study and quite rightly should be proud of the way they have demonstrated such resilience in the face of ongoing uncertainty and in preparing for their first experience of external exams in three years. We are equally proud of the well-rounded citizens they have become and look forward to seeing the positive impact they will undoubtedly make on our wider society as they develop and make progress in their future education and careers".
The overwhelming majority of students have secured their first-choice pathway, be that a university place, apprenticeship or other exciting next step in their lives. Students have been accepted onto highly competitive courses such as French and Italian at Oxford University, Medicine and Veterinary Science. Students have also secured places on higher level apprenticeships, including Aston Martin and Accountancy, a wide range of Russell Group University courses and degrees in midwifery and nursing.
The Headteacher at MCS, Mr Hutchison, praised the work of students, families and staff in achieving these outstanding results. Mr Hutchison explained:
"These results are a wonderful achievement for a hugely impressive cohort of students. They have endured so much over the last couple of years and yet their resolution and endeavour has resulted in some remarkable grades. More importantly, they all now have exciting next stages of their lives to look forward to, whether that is the university course of their choice, an apprenticeship, a technical qualification, employment or other adventures. We are delighted to see the results of our highly aspirational and comprehensive ethos. A particular thanks also to all of our staff here at MCS as well as parents and carers for their support of the students and the school."
If you are interested in joining the MCS Sixth Form and becoming part of a large, vibrant and successful Sixth Form, please contact Mrs K Jones at Monmouth Comprehensive School 01600 775184/email Kirsten.Jones@monmouth.schoolsedu.org.uk .